Our house
We have rented a large detached house with a converted attic. The communal areas and offices are on the ground floor. On the first and second floors there are 6 bedrooms for 17 people and a further 5 »emergency beds«.
On average, 6–8 women live in the house with their children. Over the year, there are around 50–60 women and an equal number of children. Boys are only accepted at the house up to the age of 11.
Behind the house there is a large garden with a separate children's house where, to help the mothers, educators provide child care, devote themselves to the children's concerns and issues, and give them lots of play choices.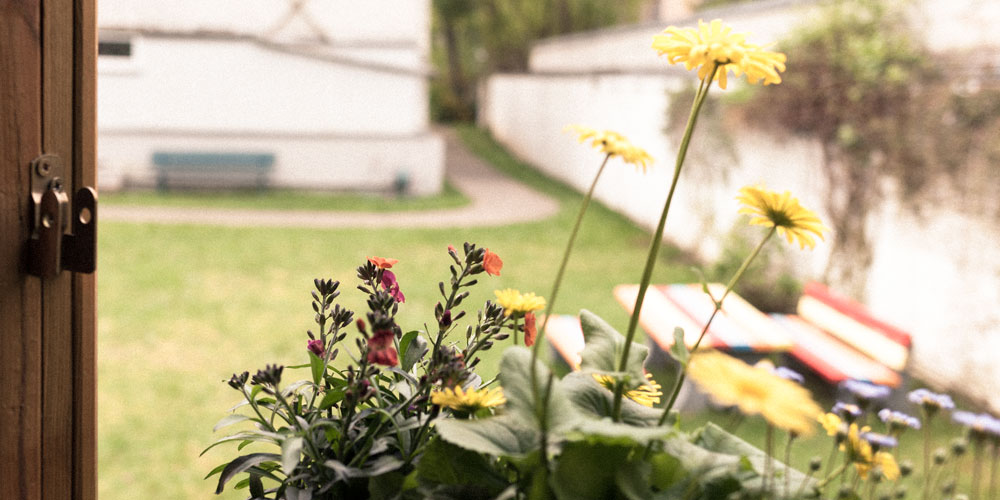 What to expect:
You will be given personal protection and security, and get a distance from the threat situation you are in.
You and your children will have a room to yourselves.
The kitchen, bathrooms and communal areas are shared by all residents.
You yourself deal with everyday household tasks like shopping, laundry, cooking, and looking after your children. Our housekeeper will support you with these tasks.
Regular talks, weekly house meetings and mutual support between the residents help to regulate communal life and make it enjoyable.